Apple Co-Founder Criticizes Tesla AI: It is Trying To Kill You Every Chance it Gets
In a recent interview with CNN, Apple's co-founder, Steve Wozniak, admitted to being enthralled by Elon Musk's AI marketing only to be disappointed. His critique was mainly leveled at Tesla's AI-powered auto-pilot function, which he called "a study of AI gone wrong." He believes that many risks come with allowing your car to take over the wheel and could end disastrously. 
Wozniak who co founded Apple alongside Steve Jobs, is not the only one criticizing Tesla CEO Elon Musk, as he has come under fire from shareholders and regulators regarding his claims about the self-driving technology of his Teslas. Wozniak happens to be a high-profile figure bringing this issue to light. Although there are many benefits to Tesla's AI that operates (Full-Self Driving) FSD softwares, Wozniak's claims are not groundless since there have been multiple accidents. 
Steve Wozniak Claims Tesla's AI Is 'Trying To Kill You
Wozniak recently appeared in an interview where he was asked about his relationship with Elon Musk, the CEO of Tesla, SpaceX, and Twitter. Wozniak replied," I never actually met him and spoke with him. I admire some of the things he's done for the world, changing us towards electric cars." However, he did not stop there. As Wozniak was a two-time Tesla owner himself, he went on to talk about his experience and what he thought of the company. 
In the interview, the Apple co founder, Steve Wozniak, blamed Musk for making promises that he believed were false. From his own experience, he was put off by Tesla's self-driving promises. The Silicon Valley magnate stated, "He basically got a lot of money from me for cars," and added, "I believed things he said—a car would drive itself across the country by the end of 2016. I had to upgrade to that model, you know, $50,000… and it wouldn't do anything."
He summarized his thoughts by admitting he could tell it would not make it across the country. However, a year later, he admitted to making the same mistake when Musk advertised "a new one with eight cameras [that'll] make it across the country by the end of 2018." The Apple co founder says that Musk's marketing of his electric vehicles is "not even close to reality, and boy, if you want a study of AI gone wrong and taking a lot of claims and "trying to kill you every chance it can get."
Wozniak's Critique of Tesla's Autopilot Software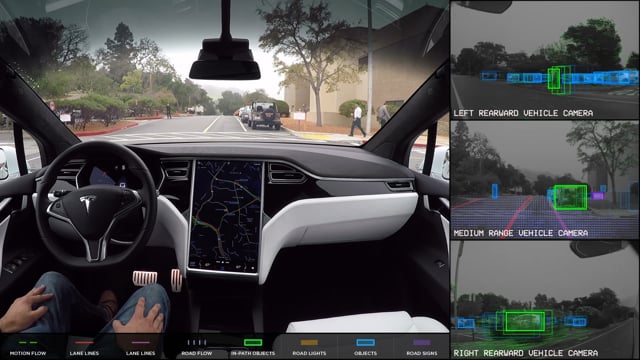 Tesla's advanced driver assistance system has been a hot topic amongst owners, potential buyers, and shareholders for being potentially dangerous. This CNN interview is not the first time Wozniak has complained about Tesla's EVs. Back in February, he claimed that Tesla has "robbed my family of so much money," likely referring to his two expensive decisions to upgrade.
One of the things the Apple co-founder complained about was the "phantom-breaking" issue that plagued him while driving his Tesla Model S. This caused him to slow down significantly as he drove on the interstate. He expressed his frustration by telling the interviewer that it was extremely dangerous and had happened to him hundreds of times because he drove so much. 
Is There Any Truth to Wozniak's Claims?
Although Wozniak's claim seems too harsh, there may be some truth to his claims. Tesla's autopilot feature has been responsible for several fatal collisions over the years. In 2021, the US National Highway Safety Administration also announced they were reportedly examining the EV makers over a series of accidents where Teslas smashed into already pulled-over emergency response vehicles. 
In 2022, news emerged about Tesla vehicles being investigated by the Justice Department regarding more than a dozen crashes that involved the company's auto-pilot feature. Tesla eventually confirmed the news to its investors in January. 
Despite Tesla's polarizing marketing strategies and Musk's persistent assurances, their vehicles in 2023 are still unable to master self-driving, as they require the driver's constant vigilance. This reality becomes evident, as Wozniak experienced it first-hand, causing him to expose the company in this interview. 
Tesla Uses and Improves Its AI for Autonomous Driving
Tesla has been working on its self-driving capabilities for quite some time, and it is reported to be improving significantly once the company adds Dojo supercomputers to its high-performance computing infrastructure. 
Tesla is currently running Full Self Driving (FSD software) on around 400,000 vehicles. With the addition of the Dojo supercomputers, this software is expected to make more intelligent self-driving decisions. At Tesla's 2023 investor meeting, Ashok Elluswamy, the director of Autopilot software at Tesla, noted that if some hardware upgrades are also made, the company's overall AI capabilities will improve dramatically. 
Conclusion
One of Tesla's biggest selling points is its self-driving capabilities, which allow the driver to let go of the wheel and enable the AI to take over and make decisions. Although the idea sounds futuristic and too good to be true, Tesla has been using it to market its EVs.
However, a recent interview with Wozniak revealed that Tesla may be claiming much more than it can deliver. The Apple co founder claims that the company's self-driving is a "study of AI gone wrong" and that Tesla misled consumers into thinking that the cars were self-driving. In reality, Woznaik thinks the AI may be "trying to kill you every chance it gets."
Shareholders recently took legal action against the Tesla CEO by filing a proposed class action lawsuit in a federal court in San Francisco. They claim that the company deceived them with false and misleading statements about its technology, which posed a significant threat to accidents and injuries.
Frequently Asked Question
What AI System Does Tesla Use?
Tesla uses Open AI technology to improve the performance of its electric vehicles. This allows the cars to better understand their environment and then respond appropriately. 
How Is AI Used in Electric Vehicles?
In EVs, artificial intelligence is mainly developed for driver assist technology, providing autonomous driving abilities, driver risk assessment, and driver monitoring. 
Who Designed Tesla AI?
AI & Machine Learning: Jim Keller designs AI chips for Tesla.