In accordance with China's market regulation, Tesla recalls nearly every vehicle it has ever sold in China owing to its potentially dangerous braking and accelerator pedal defect. These cars include Tesla Model S, Model X, Model Y, and even Model 3.
The number of recalled vehicles amounts to 1.1 million of the total 1.3 million cars Tesla has managed to sell since 2014 when it arrived in China. This is the second recall made by Tesla in 2023. The previous recall was regarding the Full-Self Driving Software, which has made things challenging for the company in an already competitive Asian market.
Although the recall can be considered a setback for the company, it shows that Tesla is maturing into a stable car company. Safety recalls are a common occurrence for large brands and can occur when millions of vehicles are being built in a year. 
Tesla Recalling 1.1 Million Vehicles in China Due to Braking Issues
The media is currently in an uproar over Tesla recalling over 1 million vehicles in China. However, the issue is only a feature update to make the EVs safer than before. In the electric vehicle space, there has been much debate over whether or not Tesla recalls done through over-the-air software updates count as recalls.
With this recall, Tesla plans to fix the accelerator pedal and braking system issues arising in certain models manufactured in China and abroad. China's market regulator announced their decision to recall all the models after conducting an investigation into the reported defect and concluding it to be a safety hazard. The recalled vehicles include imported Model S, Model X, and Model 3 vehicles and Chinese-made Model 3 and Model Y vehicles manufactured between January 12th, 2019, and April 24th, 2023. These amount to around 1.3 million cars. 
The issue involves the vehicle's braking system that generates electricity from the car's motion when the driver removes their foot from the accelerator pedal. The State Administration for Market Regulation stated in a statement that the vehicles might not provide a warning when the driver presses the accelerator pedal hard for extended periods.
This defect can increase the risk of collision, which is why Tesla is fixing the issue with a software update, which is being sent to the EVs wirelessly. The recalls are slated to begin on May 29th, and the relevant car owners will be notified via mail or text. China's regulator has not yet revealed how many of these recalled Teslas were imported.
Tesla's First Recall in China 
This is not the first Tesla recall of 2023 in China. In March, Tesla recalled around 2649 vehicles manufactured between October 2015 and August 2020 after China's regulator claimed that the hoods of certain imported Model S were at risk of opening while the car was operating. This increased the risk of collision and had to be corrected immediately with a recall.
These two recalls have made Tesla's already precarious position in China more unstable. Tesla has been facing several challenges in the Chinese market. Earlier this year, Tesla reduced prices for its EVs significantly but excluded China. This caused discontent among Chinese Tesla owners, who expressed their displeasure over not receiving these discounts and staged multiple protests. 
Tesla's Self-Driving Technology Under Fire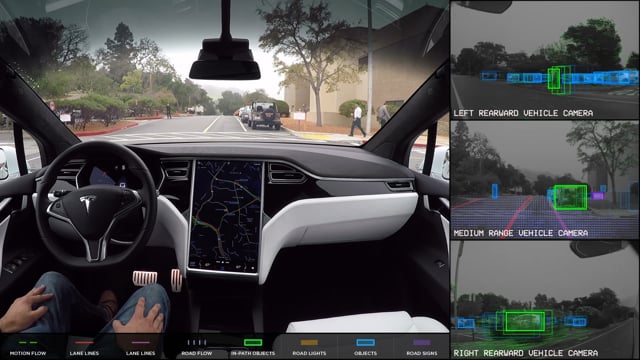 Even though Musk aims for 2023 to be a great year for Tesla, it ran into trouble with US regulators at the start of the year. In February, Tesla was forced to recall over 362,000 cars that were equipped with its Full Self Driving driver-assistance system after the National Highway Traffic Safety Administration deemed it to have an increased risk of accidents. 
The agency stated in its documents that the driver-assistance system of Tesla vehicles allowed it to exceed speed limits and navigate intersections in an unlawful or unpredictable manner. Tesla responded that it was unaware of any incidents, deaths, or injuries caused by the identified flaws. 
Only a month prior, Tesla disclosed in a regulatory filing that the Justice Department had asked the company for documents relating to the company's self-driving software. This was a potential setback for CEO Elon Musk as the regulators investigated the safety of his company's technology. Some of the Tesla owners had also filed a lawsuit claiming that the self-driving software does not live up to Musk's performance. This was further fueled by Apple's cofounder's claim regarding Tesla's AI, which he claimed was trying to kill the driver every chance it got.
Musk Aiming Big for 2023
Elon Musk has big plans for Tesla as he looks to expand the company's vehicle line and manufacture more vehicles than ever. With the Tesla Cybertruck currently being tested and the company breaking ground in Texas, Musk is seeking to graduate from a niche brand to a mass producer of vehicles. During an investor meeting recently, the CEO told investors that Tesla plans to double its output to 2 million cars.
Conclusion
Tesla's recall of over 1 million vehicles in China was due to Tesla's regenerative braking system which is a safety hazard according to the State Administration for market regulation. Tesla aims to solve this issue via an over-the-air software update.
This recall includes almost all Teslas ever sold in China since 2014. Since the start of 2023, Tesla has faced two recalls in China and one in the US. Still, they are a sign of the company maturing, as safety recalls are common in the automotive industry. Despite these challenges, CEO Elon Musk has ambitious plans for Tesla in 2023, aiming to expand the company's vehicle lineup, increase manufacturing output, and transition into a mass producer of vehicles.
Frequently Asked Questions
Which Teslas Are Recalled?
The recalled vehicles include Model S, Model X, Model Y, and Model 3. 
What Is the Largest Recall on Tesla?
The current recall in China is the largest recall, as around 1.1 to 1.3 million Tesla EVs have been recalled. 
Is Tesla Cheap In China?
Yes. All Tesla vehicles sold in China are locally manufactured at the company's Shanghai Gigafactory. Here, the labor and material costs are considerably lower than at the Fermont, California factory.